The Nomad Millionaire Course Price REVEALED & 5 Reasons Why I Think It's Worth It
Investing in an Amazon FBA course is a big decision.
I would go as far to say it is probably going the single biggest decision that determines failure or success in your new online business.
And if you're here reading this, you have probably found out about the Nomad Millionaire's FBA Freedom Accelerator program and are doing your due diligence before handing over a large amount of cash to a stranger on the internet.
Good choice, I would do the same.
Well, I can help shed some light on things as I have:
Purchased the course
Completed it
Implemented what it teaches
Built a pretty successful Amazon FBA business
Drawing from this experience I am going to share with you the top 5 reasons why I think the FBA Freedom Accelerator training program is worth the price tag.
(For my full breakdown of what I think about the course, you can read my comprehensive Nomad Millionaire Course Review )
But before we get into that, what is the Nomad Millionaire Course price?
It's probably been hard to find as Myles Dunphy makes you take his free training before he show you how much it is.
Well, let me save you some time…
How Much Does The Nomad Millionaire Course Cost?
Don't quote me on this prices as Myles Dunphy has said it will be going up.
As of July 2020, the Nomad Millionaire Course price is:
$2000 USD (without a discount)
NOTE: You can get a bit of a discount on this price though
I can almost hear you from here let out a sigh and say the exact same thing I said when I found out the price:
😭😭😭"It's not exactly cheap is it!?"😭😭😭
I agree, it's not cheap, and for that kind of money you want to make sure you are getting the best Amazon course money can buy!
So without further ado, these are the top 5 reasons why I think the FBA Freedom Accelerator course is totally worth that hefty price tag:
Myles Delivers COMPREHENSIVE
In-Depth Knowledge
I'd wager that you're probably here reading this right now because you have seen Myles Dunphy's YouTube channel and like his content.
Even in these free videos, he provides valuable lessons that are jam packed with really useful knowledge about how to sell on Amazon.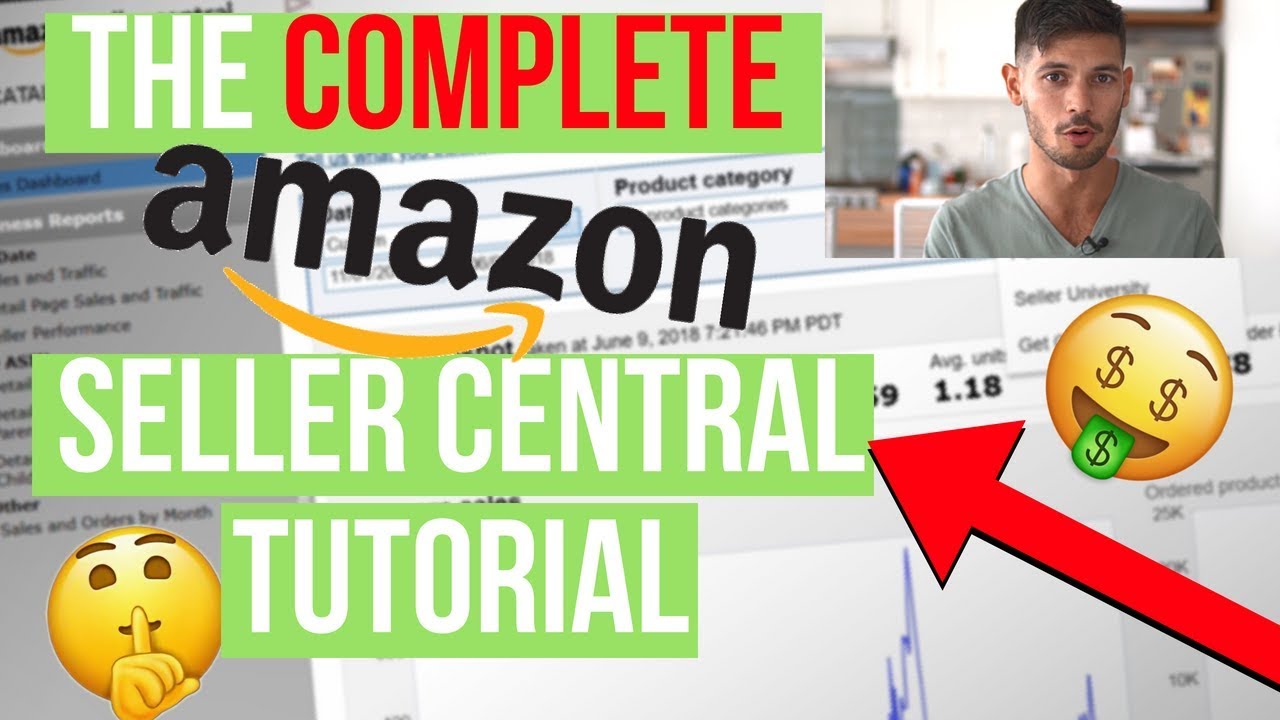 But the YouTube content is really just a small preview of the quality, in depth knowledge you get inside the full course.
Myles goes deep into every aspect of Amazon FBA, from product research to building a virtual team, and hands over incredibly valuable insights that only an experienced black belt seller of his caliber could provide.
Have a look for yourself in this video I created for exactly how much is in the course:
After launching 6 successful products so far (the financial results of which I reveal below), I can say with confidence that:
What Myles teaches really does work.
The Course Makes Learning As EASY As Possible
Building any successful online business is not exactly easy.
It takes time and effort and a whole lot of study before you can get anything off the ground.
FBA is no different, there is so much you have to learn before you even start selling.
So it is much much better if the course you end up buying is makes the learning process as easy as possible.
I'm glad to say that the the FBA Freedom Accelerator does achieve this.
I say this for two main reasons:
Myles has a knack for breaking down complex topics and making them easy to learn
The course structure is set out in a logical way that makes it straightforward to follow
These two factors made the whole learning experience so much more enjoyable than other Amazon FBA training courses I have tried.
I found everything pretty easy to understand and I was never left guessing as to what to do next.
This resulted in me taking more action and in turn having more success.
Please don't mistake me, I'm not saying building an Amazon FBA Business is easy.
Just read about some of the challenges I have faced while selling on Amazon for proof of this.
Rather, I am saying that the FBA Freedom Accelerator makes the process of learning the actual business model as easy as possible.
This sets you up for the best possible chance at success.
Which brings me to reason number 3…
I Got Access To An AWESOME Community Of Like Minded Sellers
Selling on Amazon can be a very LONELY experience.
Your whole business is built on your computer… alone.
That is why I feel being a part of a group or community related to Amazon selling is really really important.
You not only don't feel so alone in your endeavors, but you also get access to advice that can save you so much time, effort and money.
The FBA Freedom Accelerator Facebook Group is the course's version of such a community.
It's a very active group of like minded sellers who are all striving to achieve the same goal.
I have found that being a part of it has provided me with:
Motivation to keep moving forward
Emotional support
Information from other sellers about what works
Valuable help when facing challenges
Just one example of just how valuable being a part of the group can be is when one of my products got suspended for a copyright violation claim brought against it from a competitor.
I had never experienced it before and after several attempts to get the decision reversed without success I had almost given up and was considering paying a very high priced Amazon lawyer.
With no end in sight, I turned to the facebook group for advice.
Within a few hours, one of the members came to my rescue and provided me with a template of an appeal they had filed that had worked for them.
I used this template to draft up my own appeal letter and BAM:
The issue was finally solved 3 days later (that's considered quick for Amazon Seller Support).
It literally saved me thousands of dollars and hours of headaches going back and forth with Amazon.
And the group helps solves problems like this on a pretty regular basis.
Almost every day I see someone post up a new unique issue and everyday without fail other members assist.
And apart from just helping to solve problems when they arise, members often share on stuff they have learned while selling.
This is a typical post from one of the more advanced seven figure sellers who is in the group:
These kind of insights can provide A LOT of value when implemented into one's own business.
So yeah, the Facebook community does provide a range of benefits that really does PUMP UP the courses already excellent value for money.
Speaking of MONEY, another reason I have personally found the course worth many times more than what I paid for is because…
I Made My Money Back… THEN MULTIPLIED IT
I joined the FBA Freedom Accelerator in late 2018, launched my first product in early January 2019.
Even though I had absolutely NO BUSINESS EXPERIENCE before this, by March I had made the cost of the course back in profits I received from launching that product.
I had learnt a lot and was just pretty happy the whole FBA thing was not a scam.
To be honest I would have been content at that point if I didn't make another dollar.
But it didn't stop there…
By the end of 2019 I launched 5 products had sold $140,000 USD with a 40% profit margin, meaning I had made:
$56,000 USD in profit on my first year on Amazon.
Although it has slowed down a bit by Covid-19, the good times are still pretty good.
Here are two of my most recent payment proofs Amazon has sent (each from a two week period):
As you can see, my Amazon business is now sending me back…
…double the current cost of the course every two weeks.
So the fact someone like me with no business experience can use the methods taught in the course to make their money back relatively quickly, then multiply it exponentially, is a very powerful sign that this course is indeed worth the price tag.
And this increase in income brings me to my final reason why I think the Nomad Millionaire's course is totally worth the price tag…
The Results Have Been Literally
Life-Changing
Extra money is good, but it is not an end in itself.
It's what that money actually provides that is really important.
So what has the extra money I make now provided me?
More time and resources to do what I want
Or in other words:
In March this year I was able to reduce the time I spend at my day job by two days a week.
Perhaps not as great as some in course who have been able to completely leave their job, but having a 24 hour working week instead of a 40 hour one makes me pretty happy.
This 3 day work week has allowed me to pursue the things that really interest me more, like Brazilian Jiu Jitsu and hiking, and I get to spend a lot more time with my friends and family.
It's also put me in a more secure place financially and I have been able to do things I would not have been able to before.
Like last year in September, I went on a four week hiking trip in Japan with a good friend of mine.
It was a bizarre yet awesome feeling making money while I was up hiking the mountains of Japan.
And then in January I got to visit my father in Vietnam, a trip I had been meaning to do for years but never had the time or money.
When the borders open up again (thanks Covid-19), I plan to visit my uncle in Canada who I have not seen since I was 5 and go on a sailing trip with him on his boat.
All of this stuff, at this frequency, was not really realistic for me to do before I had my Amazon business.
I simply did not have enough time or money.
But now I do, and it is absolutely awesome.
So there you go folks, they are the Top 5 Reasons Why I Think The Nomad Millionaire Course Price Is Worth It.
For a full breakdown of the course, please head over to my Nomad Millionaire Course Review
FBA Freedom Accelerator DISCOUNT OFFER
If you've just read this article on the Nomad Millionaire Course Price and feel it's for you, get a discount by clicking the below button:
NOMAD MILLIONAIRE COURSE DISCOUNT
Thank You for Reading My Article On The Nomad Millionaire Course Price And 5 Reasons Why It Is Worth It